Changing lives and communities one step at a time to make a global difference.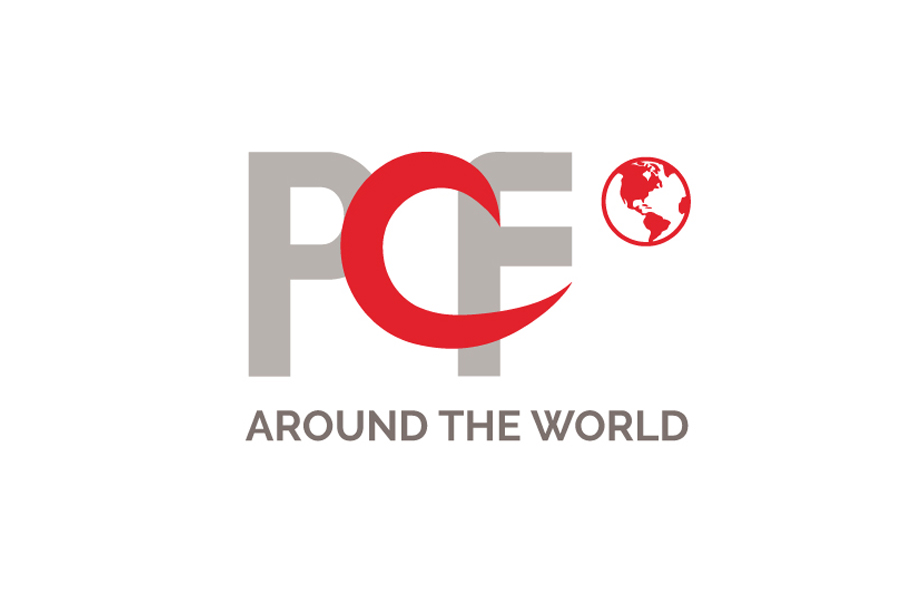 To give opportunities to families around the world to have the necessities in life that can make a change in their community.
PCF Around the World is a local based charity with an international outreach. We are a global relief and development organization. Our goal is to make a change in millions of lives around the world. Our dreams unfolded as we helped people which made an impact on several others. PCF Around the World focuses on providing support aid to individuals, families, and communities that do not have the resources and need our help.
No location is too far, no issue is too big or small for PCF Around the World's help.
Meet Onma's Family in Thaket, Laos
Lae lives in a small village in Thaket, Laos with his wife and two children. There are no opportunities to work in the village that they live in. Lae wanted to build a farm to make a living to change the circumstances in their family and community. He borrowed a large sum of money from loan shark which came with very high interest that made it difficult for him to repay. Lae and his wife had to leave their two kids with a relative so that they can travel to Thailand to work and repay the loan. They were heartbroken of making the sacrifice of being apart from their kids for 3 years.
PCF Around the World heard of Lae's story and wanted to make a difference for this family. PCF Around the World flew two of their representatives from Toronto to Thaket, Laos to meet the Onma's family. PCF Around the World was able to repay their debt and help with building a farm, a rice shack and a small restaurant.
With the help of PCF Around the World, Lae and his wife was able to reunite with their children and now have the resources to provide for their family.
PCF Around the World representative with Onma's family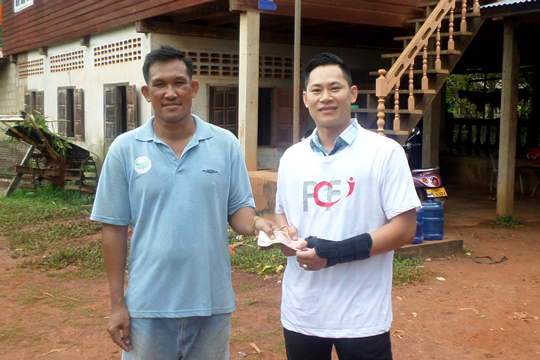 Donating a monetary gift
Chicken farm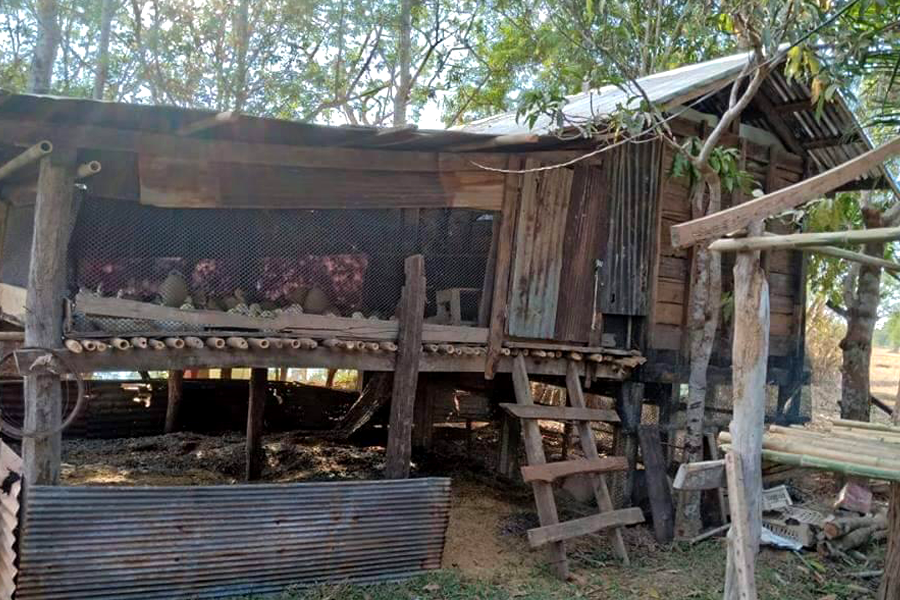 Outside of Chicken farm
Building of second chicken farm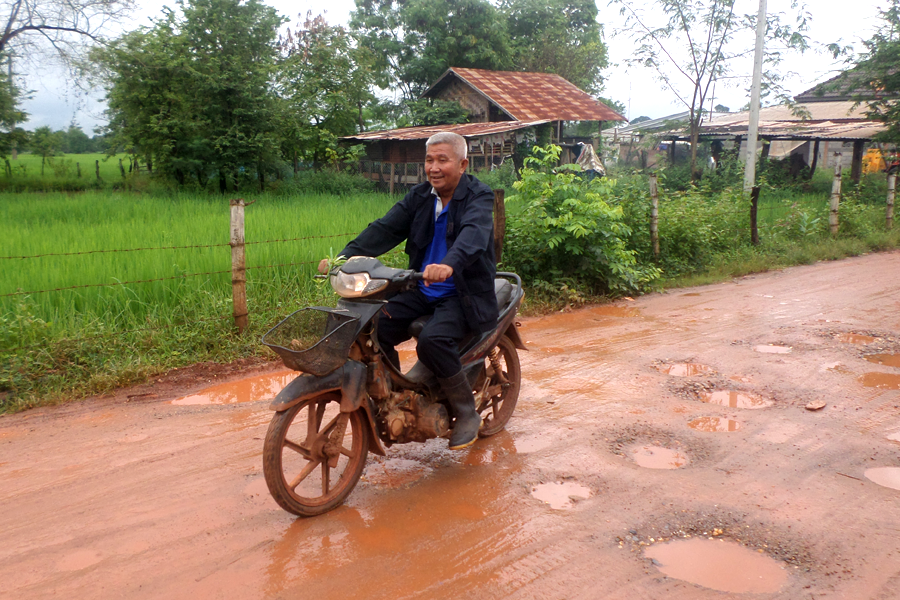 Road into the village
Rice Shack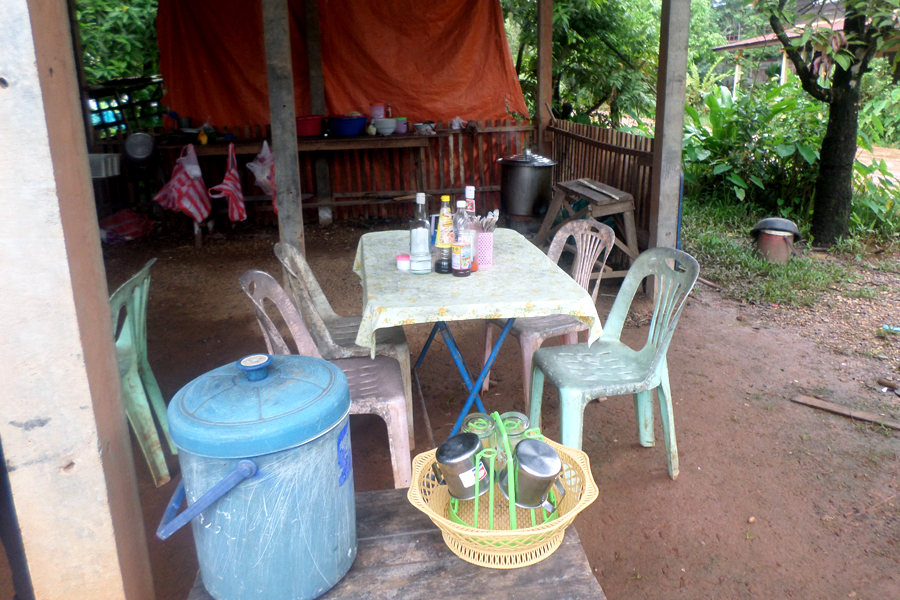 Restaurant